News, Events & Activities
Wellness Series with Dr. Wayne Dysinger Calendar
Click here to view our Special Events calendar!
---
Activities Calendar
Click here to view our monthly activities calendar!
---
Join Us For A Tea Party - March 28, 2018
Join us for tea and a presentation by Dr. Wayne Dysinger at 2pm.
Click here for more details!
---
How to Live to 100
Linda Valley Villa was recently featured in a video on BuzzFeed! The video discusses how to live to be 100.
Click below to view the video.
Demographic regions of the world where people commonly live active lives past the age of 100 years have been identified as Blue Zones. There are five locations and Loma Linda, CA is the only Blue Zone in North America. Independent Retirement Community, Linda Valley Villa, supports and promotes the Blue Zone lifestyle. This month, Linda Valley Villa resident, Pastor William Elder celebrated his 101st birthday.
He and Mary, his wife of almost eighty years, were joined by friends, family, and Villa residents for this momentous event. Several special friends of the Villa were honored to attend William's celebration. Field Representatives from the offices of Senator Mike Morrell and Assemblyman Marc Steinorth presented William with letters of congratulations. They were present for his 100th birthday and were glad to be included on his 101st. Dr. Wayne Dysinger of Lifestyle Medicine Solutions read a rousing letter which outlined the good choices that William must have made to reach a spirited 101. He also received a letter from the President of the South Eastern California Conference of Seventh-day Adventist, Dr. Sandra Roberts, for which he worked for about forty years.
In tribute to his love of music the dynamic sibling trio, The Waworoendengs, serenaded the audience during an impeccable musical performance featuring the piano, violin, and cello. William beamed as he stood to express heartfelt gratitude, "Each day, we rejoice in this time that God has granted us. And living in this place makes each day a pleasant one." William is a true testament of the BLUE Zone lifestyle.
---
Villa View
Click here to view our latest edition of Villa Views!
---
Worship with Christian Edition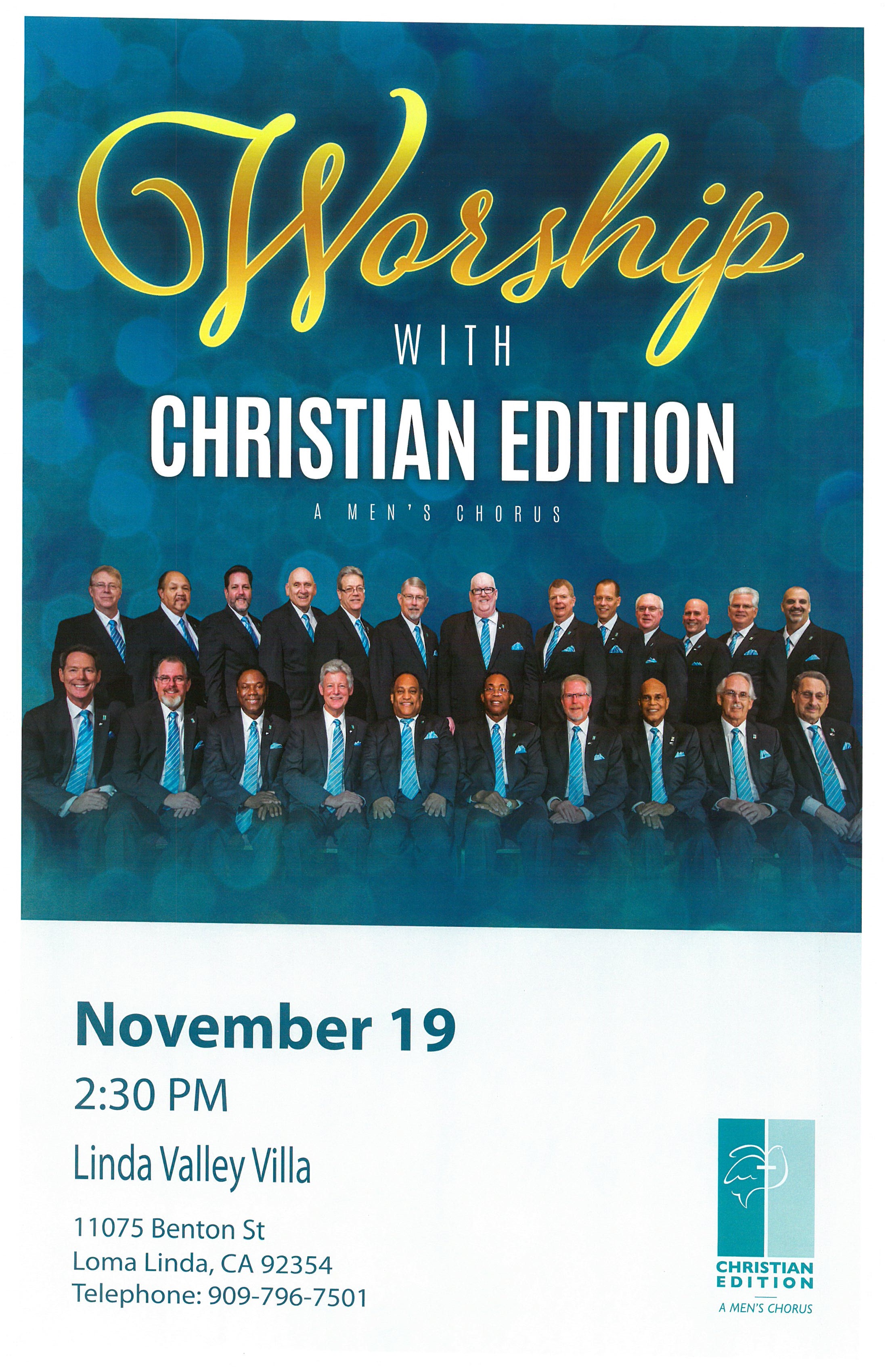 ---
Easter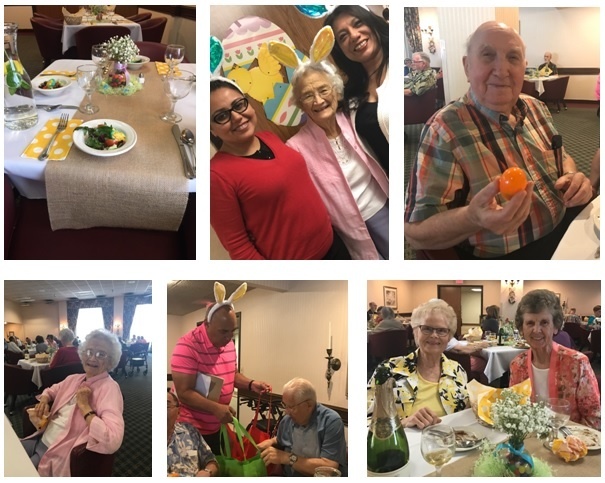 ---
Bingo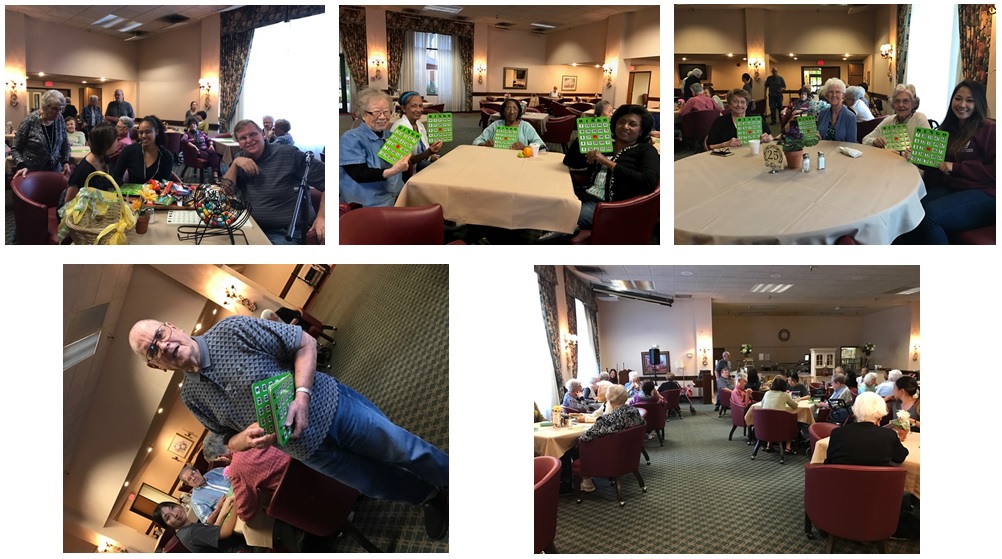 ---
Around the World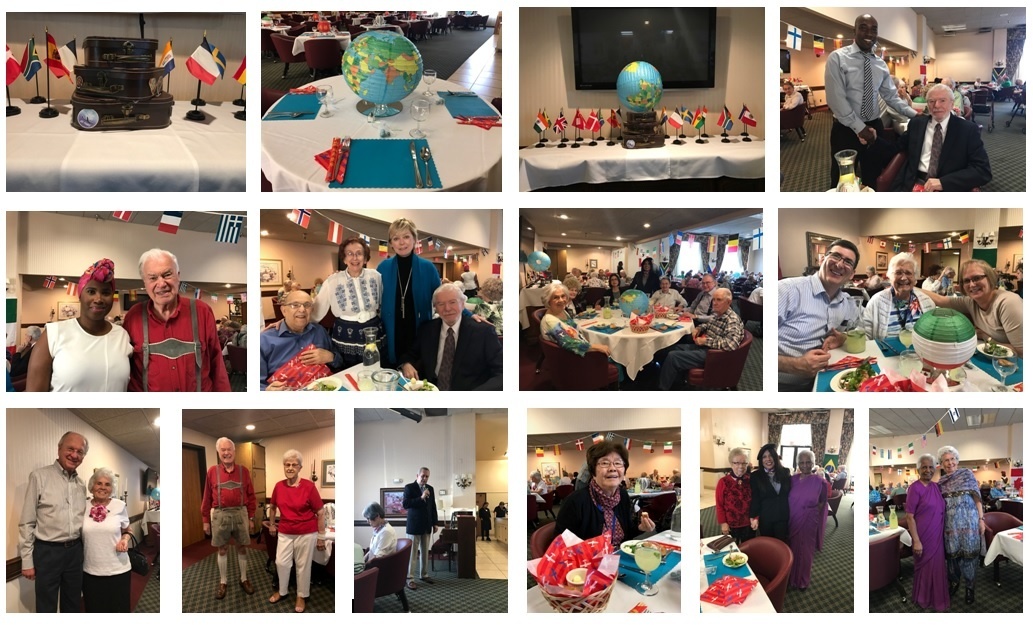 ---
Meet Our Executive Director Tea Party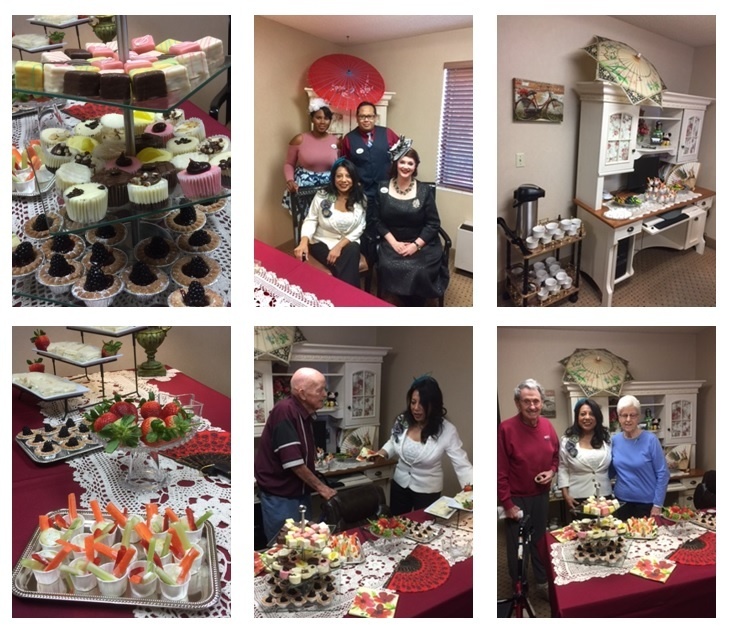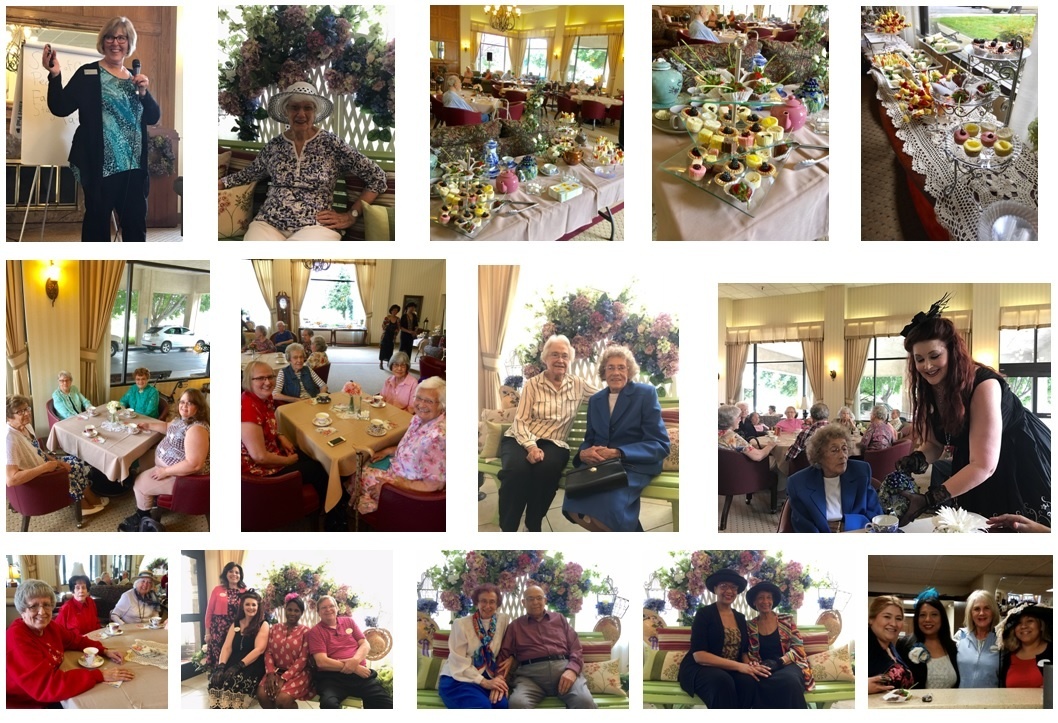 ---
Harvest Festival
We recently celebrated the Harvest Festival. It went very well tonight, lovely. The entertainment was purely amazing. All the residents and guest enjoyed the evening. The dining was packed. I have to say the Kitchen staff prepared an exquisite meal and service was as good as any 5 star restaurant. Highlighted Harvest Festival photos attached.
---
First Responders BBQ Event
On Friday, November 4th, we held a BBQ on the front lawns of Linda Valley Care Center to honor our First Responders! Thank you to our Police, EMS, Sheriff and Firefighters!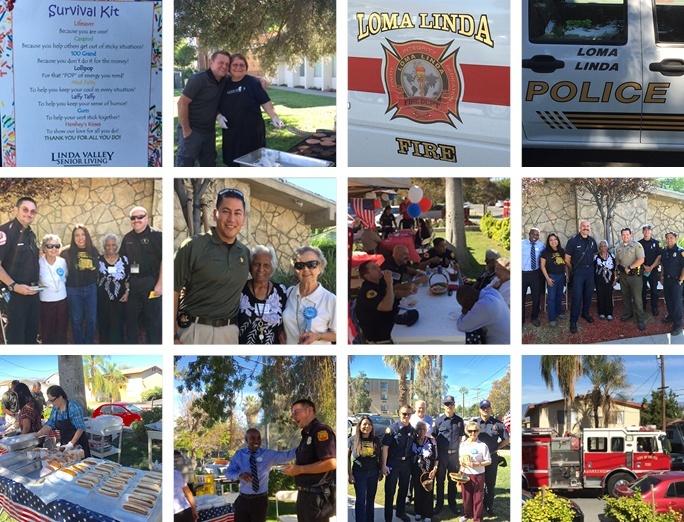 ---
Happy 103rd Birthday, Betty!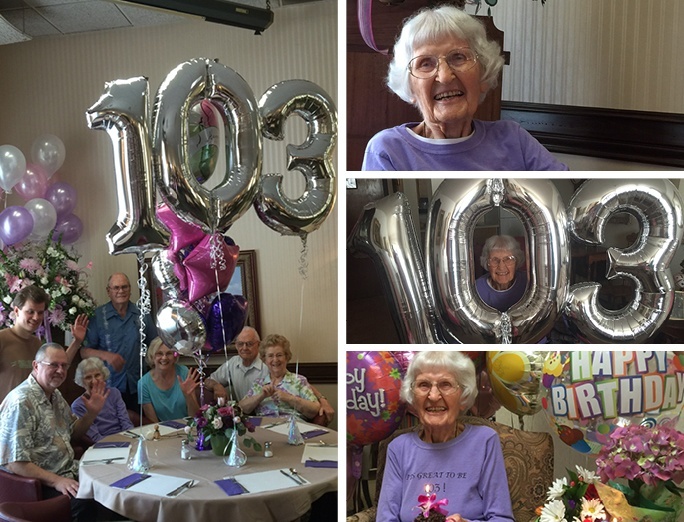 ---
Happy 94th Birthday to Don Peterson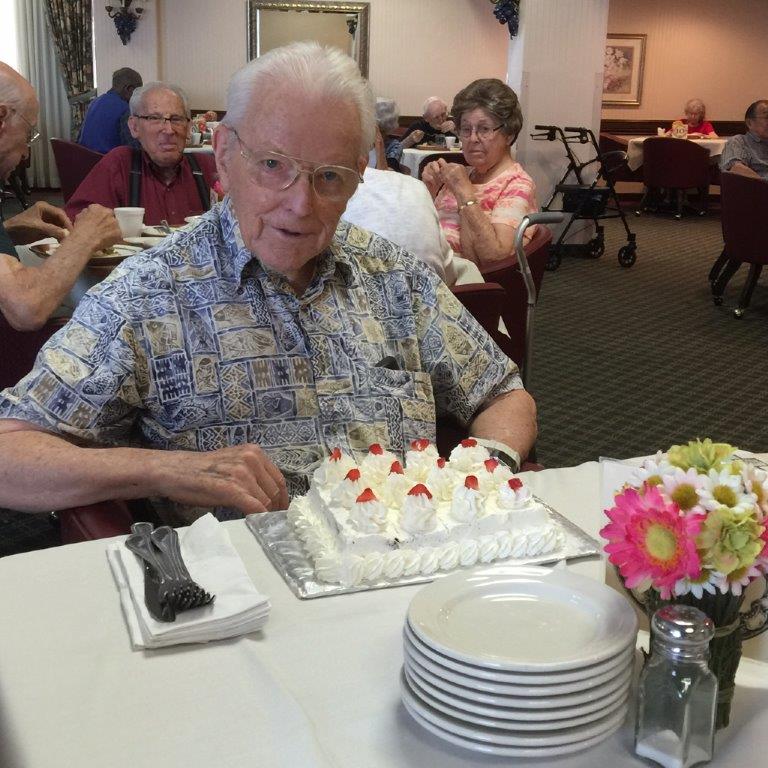 ---
Patriots Party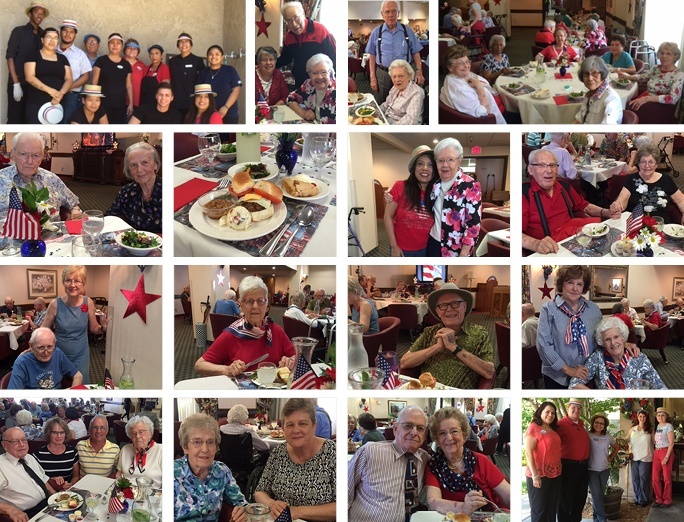 ---
Easter Party
Every bunny at the Villa got together to celebrate this month's themed party—Easter. Residents and their guests enjoyed bright and lively spring décor as they were served salads topped with what else? Colored boiled eggs of course! Attendees didn't have to go very far to hunt for their treat-filled Easter eggs, as each table had its own colorful basket.
---
Valentine's Day Party
Every month residents and their invited guests have an opportunity to celebrate and share the joys of each holiday during our themed parties. February is the month of love and our festively decorated dining room was oh so sweet. Heart-shaped wreaths, metallic red, pink and white balloons, and dozens of deep rouge roses provided a romantic backdrop. Tables were adorned with rose petals and a sprinkle of valentines confetti and each table setting was accompanied by a flute of cold, sparkling apple Martnellis cider. Diners were served a lovely restaurant-style lunch of field green cranberry salad, giant ricotta-stuffed pasta shells, crispy mushroom croquets, steamed green peas, and a decadent chocolate raspberry cheesecake for dessert. During the meal attendees enjoyed bright and lively original music by solo-artist Tad Worku, featuring vocals, piano, and acoustic guitar instruments. He also serenaded previous Villa resident and current Linda Valley Assisted Living resident Benita Welebir with a special song in honor of her 101st birthday. HAPPY BIRTHDAY BENITA!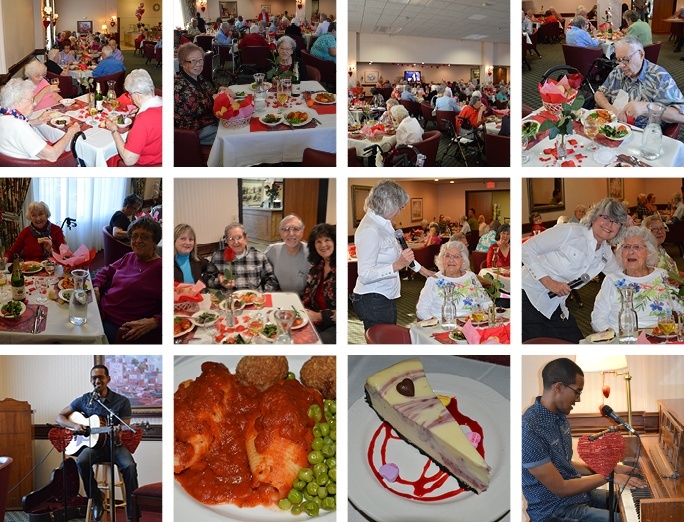 ---
Friends, Fun & Food from Around the Corner
Linda Valley Villa residents celebrated the opening of the Linda Valley Assisted Living Community by visiting their friends from around the corner for an evening of fun. Volunteer students from Lom Linda University were there to help guests build their own ice cream sundaes from a buffet of six different ice creams, two kinds of cones, and over a dozen toppings. A selection of French pastries, tea sandwiches, and fresh fruit and vegetable platters were also served. Well known Christian comedian and close-up magician Pete Mcleod entertained guests as they enjoyed socializing with friends. Two lucky winners, one from each community, won a door prize of $25 gift cards to local stores and restaurants.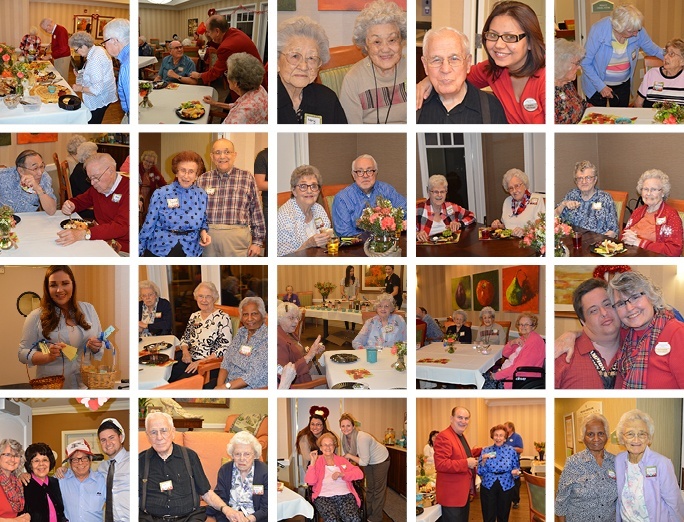 ---
Our Activities and Excursions...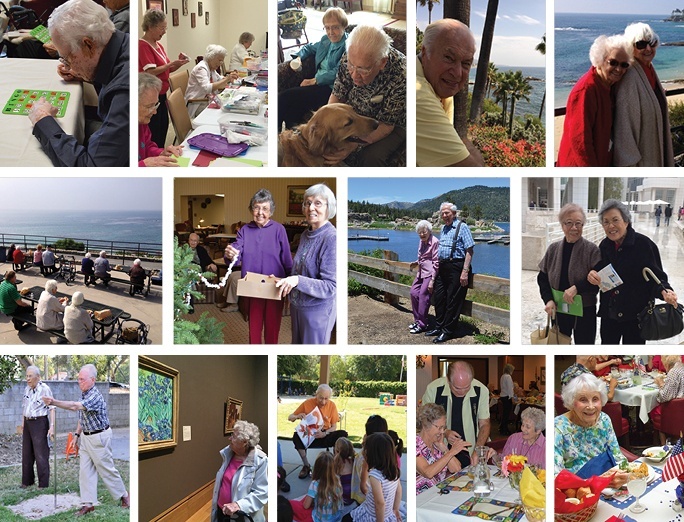 Museum Tours like the Getty, Bowers, and other Exhibits
Dining at Popular Local Restaurants
Musical Concerts and Performances
Scenic Excursions to Mountains, Deserts, Gardens, and Beaches
Intergenerational Activities
Arts & Crafts, Puzzles, Sewing & Knitting
City and Country Drives
Table Games including Candy Bingo & Trivia
Monthly Themed Parties
Gardening
And Much More!
---
Call 909-796-7501 for a complete listing of all happenings at Linda Valley Villa.
back to top